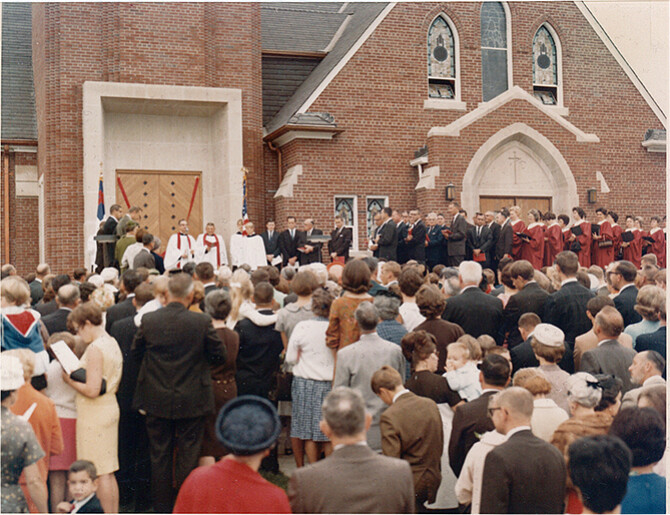 By God's grace, St. John Lutheran Church was established in 1920 with first worship services held in the home of one of the charter members. After several worship locations, St. John found its permanent home at the corner of University and Helen in the heart of Rochester. Abundantly blessed through 100 years, St. John has sought to be a beacon of Jesus' love in the surrounding community. It is our joy to meet and welcome people of all ages and backgrounds. Our congregation has been strongly committed to providing high-quality Christian education to children in the area, with the establishment of St. John Lutheran School in 1943. As we continue to serve the Lord and others, we delight in shining Christ's love in the community, in nearby urban ministry, around our nation and throughout the world.

For a detailed history of St. John Lutheran Church & School, including picture links, please click the button.
As we celebrate 100 years of God's blessings, we invite you to view a special video highlighting St. John Lutheran Church & School in our early to middle history.