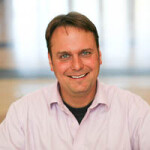 Jesus Thoughts…
A newspaper article some years ago confirmed my suspicions about the essence of holiness, righteousness and true Godliness. Let me share:
"While filming 'The Passion of the Christ', James Caviezel spent the better part of five weeks hanging from a cross. You know what he thought about during that time? It wasn't his dialogue, which was spoken in Aramaic. It wasn't the next scene. It wasn't even how people would react to his portrayal of Jesus Christ.
'When I was on the cross, I was thinking about the Minnesota Vikings,' Caviezel said. Really. He wasn't kidding. He's a huge Vikings fan." (Bob Sansevere, Pioneer Press)
So there you have it as further proof that the essence of holiness, righteousness and true Godliness comes by way of affinity with the Minnesota Vikings. Do I hear an "Amen"?
(..crickets)
Caviezel also added:
"'I was praying for them all the time,' he said. 'Whenever they lose, it just rips your heart out.' He's not the only Vikings fan with that cross to bear."
And he's not the only human being either (whether you are a Minnesota or Detroit football fan or not) to experience a losing season. After all, haven't we all experienced in some way the heart-ripping pain of loss? Maybe the loss of a loved one. The loss of a friend. The loss of a job. The loss of income. The loss of security. The loss of youth. The loss of health. The loss of innocence. The loss of integrity. The loss of conscience. The loss of meaning and purpose. The loss of direction. The loss of life. The loss of joy.
It begs the question, "What did our Jesus think about while losing His life on the cross?" While I'm not certain that the Minnesota Vikings organization came to His mind, I do know that you and I did. You see, He happens to be our biggest fan. He knew your loss and He thought about it while He lost His life for you.
The result? I'll let Scripture do the talking: "Jesus…who for the joy set before him endured the cross, scorning its shame, and sat down at the right hand of the throne of God… so that you will not grow weary and lose heart." (Hebrew 12:2b-3) "What, then, shall we say in response to this? If God is for us, who can be against us? (32) He who did not spare his own Son, but gave him up for us all—how will he not also, along with him, graciously give us all things? ….Christ Jesus, who died—more than that, who was raised to life—is at the right hand of God and is also interceding for us." (Romans 8:31-32, 34)

I'm truly looking forward to sharing in this truth in the coming days with all of you!
In Jesus I am Yours,

Marc Schwichtenberg, Lead Pastor