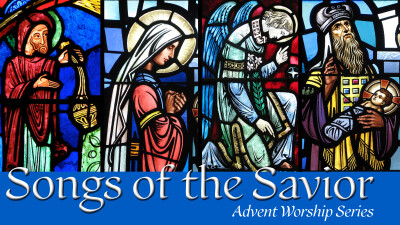 It's that time of year again, a time of year when songs once again define and mark a season unlike any other! Songs fill the air in our homes, vehicles, and shops with the anticipation of Christmas! This, however, is nothing new. Songs have long marked the season of anticipation surrounding the Messiah's birth from the very beginning.
We welcome you to join us for worship during Advent, as we meditate on the often-overlooked Biblical songs of anticipation and fulfillment sung by the likes of Zechariah, Mary, Simeon, and the angels, as well as many of the timeless carols that are still celebrated in the Church today.
ADVENT SEASON WORSHIP
MODERN PRAISE (gymnasium)
Saturdays @ 5:00PM | Sundays @ 10:45AM (also online)
TRADITIONAL PRAISE (sanctuary)
Sundays @ 8:00AM (also online) | 9:30AM | 11:00AM
ADVENT MIDWEEK (sanctuary)
Wednesdays @ 4:15PM (also online) | 7:00PM
The addition of Advent Midweek worship provides an additional opportunity for prayerful pause in the busyness of the season. These midweek services are not a repeat of the weekend.
ADVENT MIDWEEK FAMILY DINNERS
Each week during Advent a family meal will be served in the gymnasium 5:00PM-6:30PM between Wednesday worship services. Come join us as we gather around the table together as God's redeemed people!
WEEKLY DEVOTIONS
Weekly devotional booklets based on the Advent series A Songs of the Savior and written by our staff will be available beginning this weekend. The daily devotions will begin on Monday, November 28, as a way to prepare our hearts and minds in anticipation of the birth of our Lord and Savior. Click the link below for a copy of the devotions to open on your device!
TO VIEW ALL MESSAGES IN THIS SERIES, CLICK THE LINK BELOW.
SONGS OF THE SAVIOR | ADVENT WORSHIP SERIES