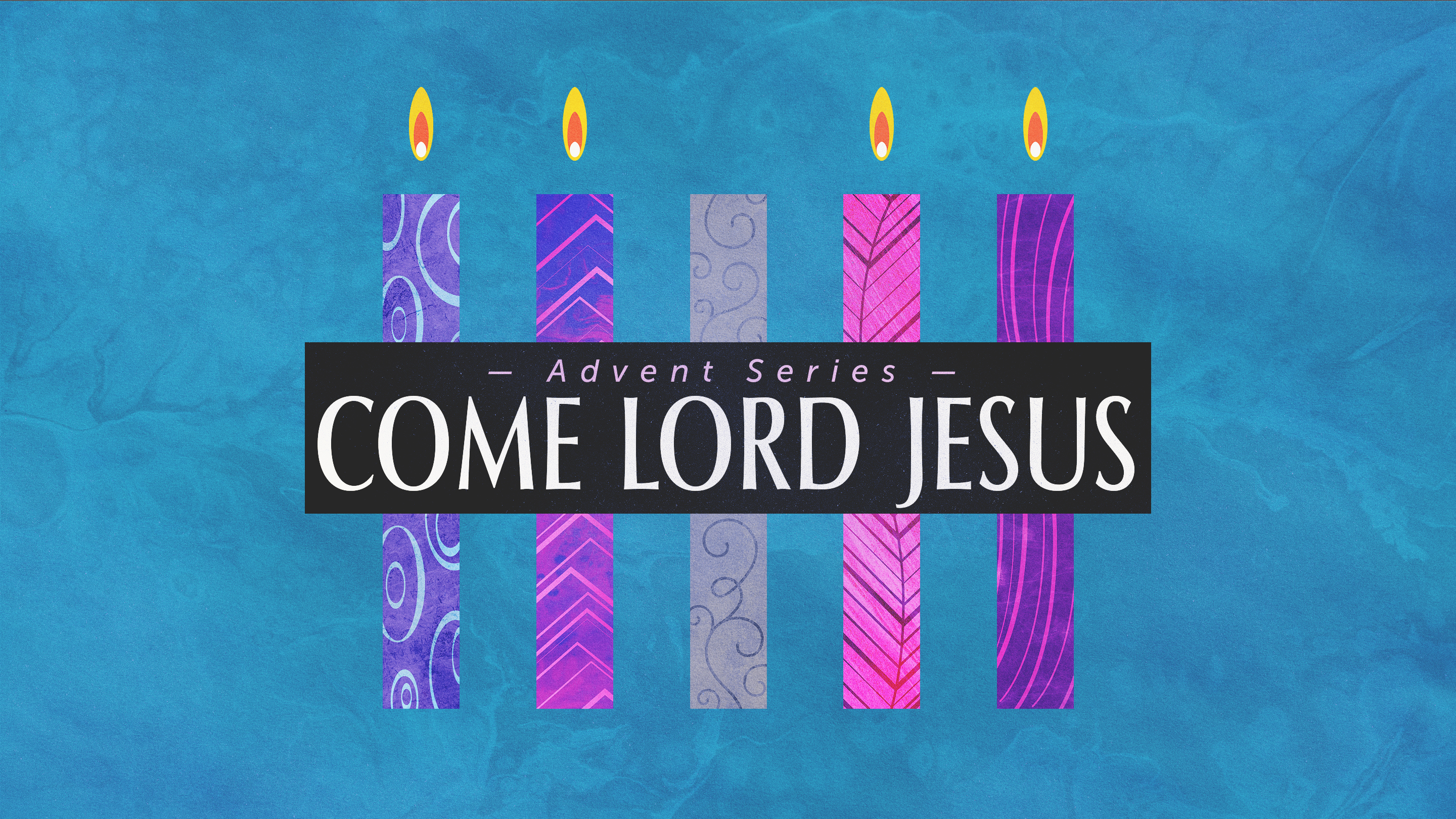 Familiar words, often called the Common Table Prayer, resonate from memory and by heart for many of us:
"Come Lord Jesus, be our guest
and let Thy gifts to us be blessed. Amen."
As we gather together throughout the Advent/Christmas season, may this also be our prayer to welcome and celebrate the coming of our Savior Jesus through special moments of worship combined with unhurried times of reflection in His Word. May the true gifts He comes to bring, truly resonate with eternal blessing among us.
Week 1 (beginning Nov. 30/Dec. 1)
COME LORD JESUS…Bring Us Hope
Week 2
COME LORD JESUS…Bring Us Peace
Week 3
COME LORD JESUS…Bring Us Joy
Week 4
COME LORD JESUS…Bring Us Love
ADVENT SEASON WORSHIP

Each week's Advent worship theme will be the focus of the sermon message from God's Word.
MODERN PRAISE (gymnasium)
Saturdays @ 5:00PM | Sundays @ 10:45AM
TRADITIONAL PRAISE (sanctuary)
Sundays @ 8:00AM | 9:30AM | 11:00AM
ADVENT MIDWEEK (sanctuary)
Wednesdays @ 4:30PM | 7:00PM
The addition of Advent Midweek worship provides an additional opportunity for prayerful pause in the busyness of the season. These midweek services are not a repeat of the weekend.
ADVENT MIDWEEK FAMILY DINNERS
Each week during Advent a family meal will be served in the gymnasium 5:15PM-6:45PM between Wednesday worship services. Come join us as we gather around the table together as God's redeemed people!
DAILY BIBLE READINGS & PRAYER
Each weekday through the season of Advent (beginning Monday, Dec. 2), we will send out short Bible readings that will build on each week's theme along with a prayer to assist each of us in preparing for the coming of our Savior. To be added to our email list, CLICK HERE. The daily readings will also be available on our Facebook page.