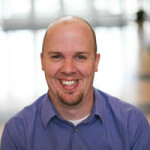 "Peace I leave with you: my peace I give to you. Not as the world gives you do I give to you. Let not your hearts be troubled, neither let them be afraid". John 14:27 ESV.
I have two stories to share with you in this time of struggle. Maybe Jesus is leading us as Christians to be those who help bring peace not fear, to bring joy instead of heartache.
The first story is from when I was out recently doing my weekly grocery shopping for my family, and I was reminded that people need peace. I went to Meijer to get groceries and I saw two employees who seemed exacerbated with customers' questions but mostly from people being angry towards them. I walked over to the workers and said "Thank you for serving us. I really appreciate what you are here doing for everyone, including myself." For a few seconds, the two employees were shocked, and then they said 'Thank you'. I hope it set their day in a new direction of peace in these tough times.

Later in the day, I was outside with my daughter and my neighbor walked over. He was curious about some work I had done on my house and asked if I liked it. As we talked about it, our conversation turned to his anxiousness about what is happening between his retirement accounts, and getting food. As we talked, I had the opportunity to share with him about how God is working in all this and how we will all get through this. I shared that while we can't control the current situation, I trust in Jesus to get us through this. My neighbor walked away thanking me for helping him feel less anxious.
These stories aren't about me. They are about how right now, our world needs to see peace and calm. Our world doesn't need more things to worry about, but needs to see Christians caring for our neighbors, sharing the peace we have in Jesus. So today, if it is your neighbor, or your family, or your co-workers, be someone who brings peace and joy, not worry or tension. People need that today and every day.