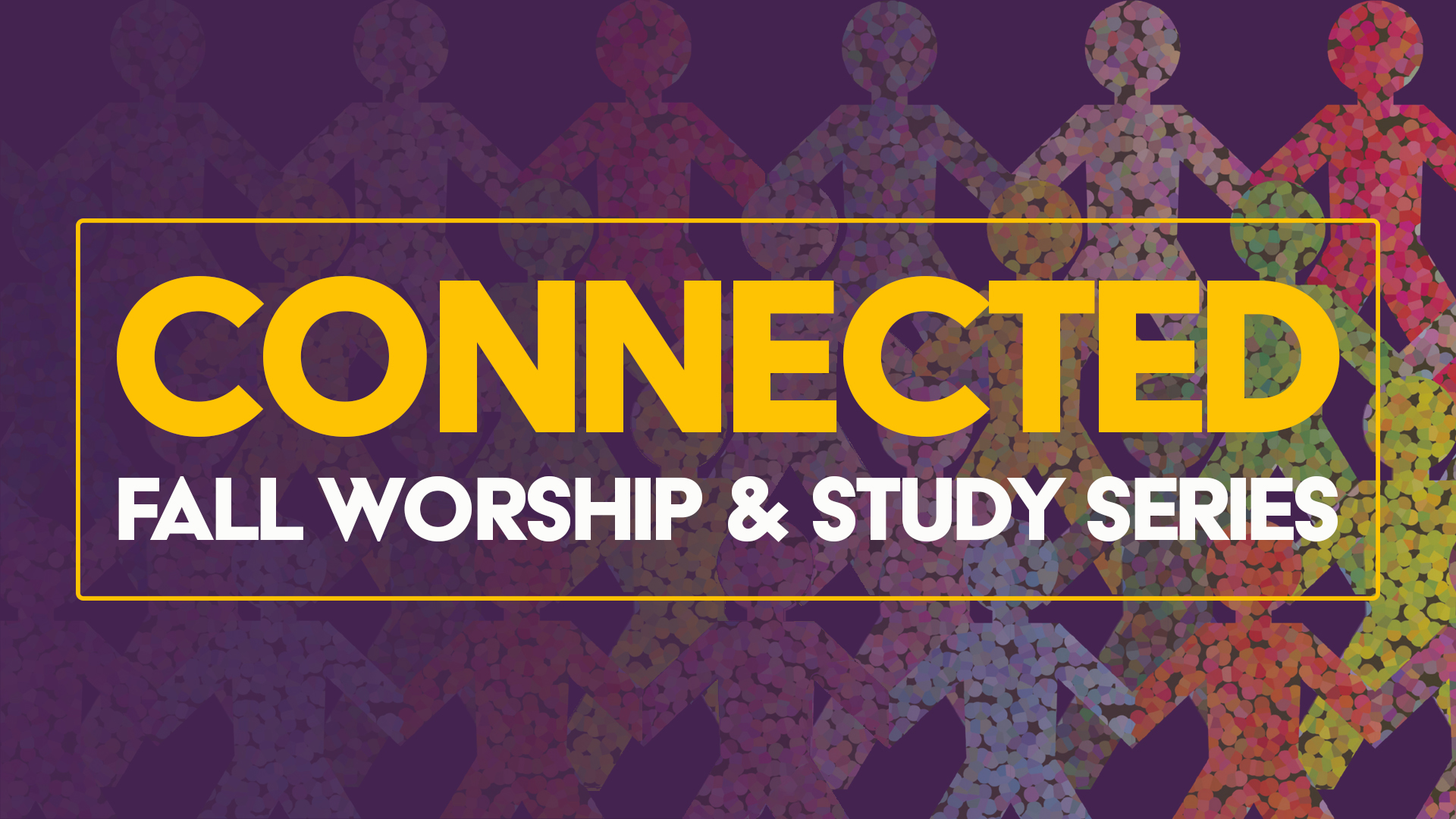 Perhaps you'd agree the feeling of isolation in a fractured, distanced world is a growing problem.
The Church, though, is different. The Church is not a loose collection of individuals; it is a body of people woven together for a common good. Everyone is meant to be a part of it. Through the Church, God draws people into relationship with Him and with one another.
You were made for this!
This weekend our St. John family continues our community-wide worship and study series we've been calling CONNECTED and we're glad you're here to be part of it!
To make the most of the weeks that remain...
WORSHIP
Commit to worshipping the remaining weeks of the series as the theme of the week is introduced. (To watch previous weekend messages, visit the sermon archive.) Also be sure to join us next weekend as we welcome Pastor Brian Davies, author of CONNECTED TO CHRIST as our guest preacher to help celebrate all the Lord has been doing among us!
READ
This week marks the last section of reading in the book CONNECTED TO CHRIST as a follow up to this weekend's sermon message.
READING THIS WEEK: Chapter 4 (pages 81-100)
Free copies of the book CONNECTED TO CHRIST by Brian Davies and reading schedule are still available in the sanctuary lobby and school atrium. Maybe you have a friend you'd like to pass along a copy to encourage them?
CONNECT
We are in the home stretch of our weekly gatherings but come join our pastors as they lead you deeper into God's Word and each week's theme through a "large group with a small group feel" study. So far over 260 individuals have been experiencing these gatherings designed to help live out a greater sense of biblical community together through the study of God's Word and application of life together in Jesus!
Sundays 9:30 AM in Room 101
Wednesdays 10:00 AM & 7:00 PM in Concordia Hall
This is your chance to go deeper in your faith, get connected and be encouraged.
CLICK HERE FOR WORSHIP INFORMATION