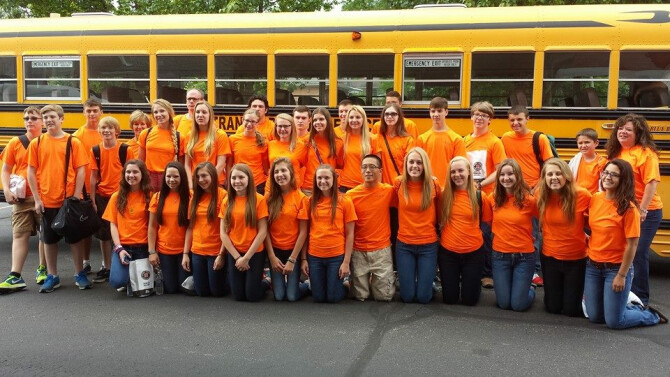 High School is a defining part of a person's life. Students begin to settle into their beliefs about the world, God, and their purpose in life. During this influential time, we want students to be surrounded by people who know and love Jesus. We help give high school students the skills and the support groups they need to make wise decisions at this critical time in their lives. Outings, Bible studies and devotions are held on a regular basis.
Group Missions Trip
Each summer the youth of St. John will participate in a Group Missions Trip. This event involves serving for a week in the summer with 400+ High School and Middle School students from across the country. They will serve by painting, building wheel chair ramps, roofing, or porch work. For general information about this service opportunity, visit www.groupmissionstrips.com or email Steve Wilson at .

For more information about our high school youth program, please contact Melissa Hammett, Director of High School Youth Ministry, at 248-402-8008 or .