"The ONE" New Member Class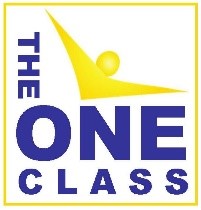 Have you or someone you know been searching for an opportunity to learn or rediscover what real faith in Jesus is all about in a non-threatening environment where your real questions can be answered? Maybe you're new to St. John School or maybe you have been worshiping as a guest and finally feel led to make St. John your official church home. Whether transferring from another church or brand new to the Christian faith "The ONE" class is for you! Come join Pastor Marc and Pastor Steve on an 8-week action-packed journey through God's Word as they help you discover what Christian Lutheran faith is all about. They will also introduce you to our St. John mission and vision. Classes are offered in the fall and in the winter or early spring.
The class meets on Monday evenings from 7:00 to 8:30 PM. Upon completion of the classes, participants will be welcomed to prayerfully consider official membership as part of the St. John family. Our new 2021 class (via Zoom or possibly onsite if COVID restrictions lift) will begin on Monday, January 25. For more information, please contact the pastoral office at 248-402-8020 or . We hope to hear from you!