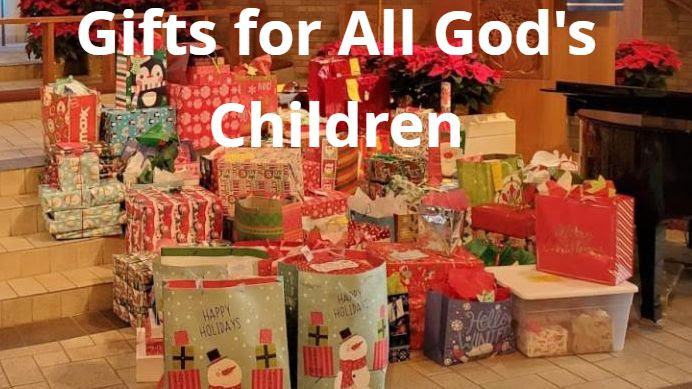 One of our mission partners, Gifts for All God's Children, needs our support this year more than ever to help supply Christmas gifts for at-risk children in local urban areas. Last year our St. John Lutheran Church & School family sponsored 200 children and donated 75 individual gifts, along with some monetary donations. We have the opportunity to do even more this year and share Jesus' love with our community!
There are several ways you can be a blessing to Gifts for All God's Children!
Purchase 5 gifts from the child's list of needed items, wrap them, and bring them to St. John by December 6.


Purchase a single gift (or more) from the GFAGC list of needed items to be used at their workshop (where they assemble gifts for children who were not sponsored by an organization). Return them in a Christmas bag and bring to St. John by December 6.


Donate Financially to the GFAGC Ministry
Make a donation to the Gifts for All God's Children organization. Any amount is appreciated and will be used to benefit the families supported by GFAGC.