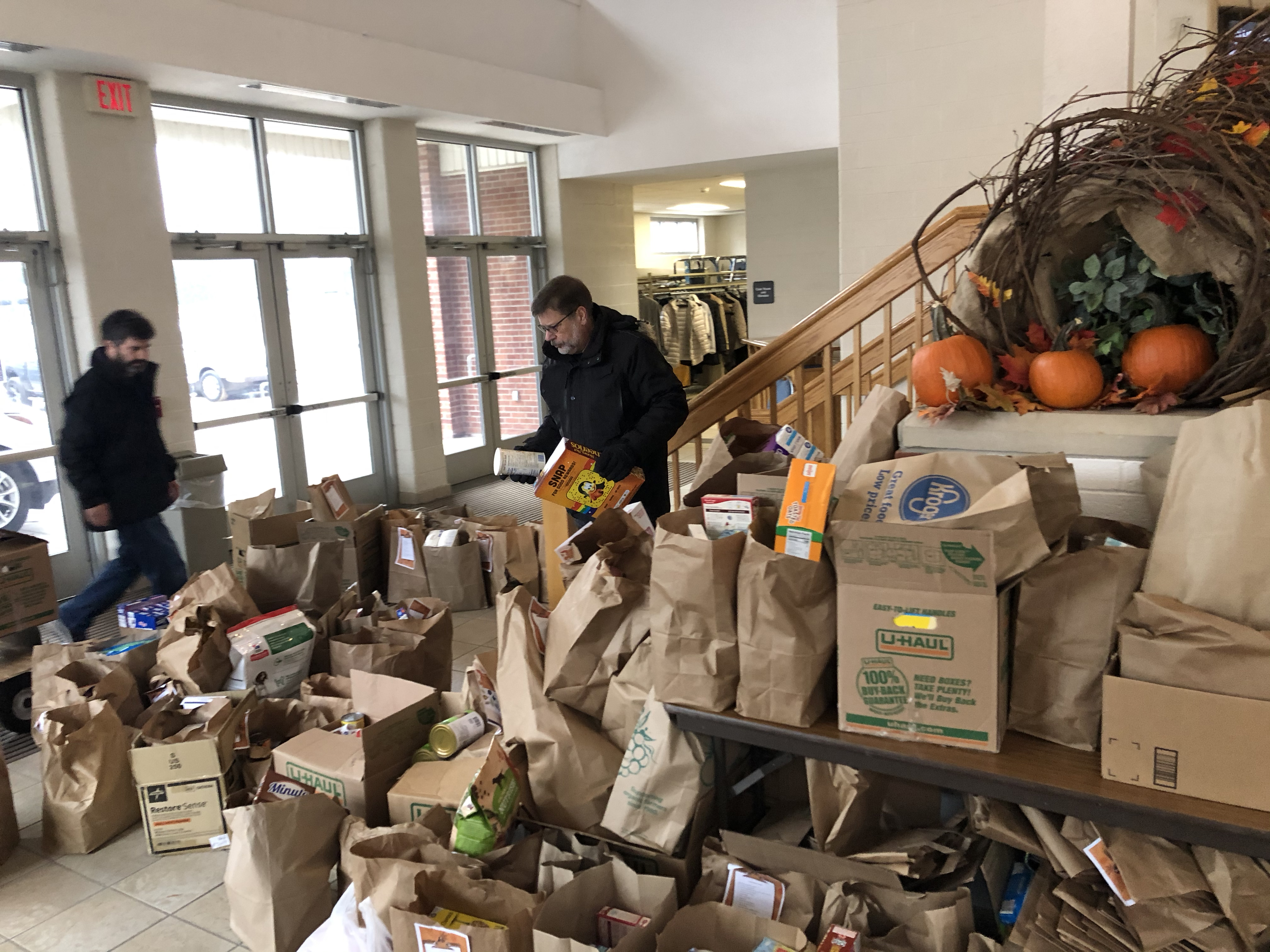 St. John is currently sponsoring a Neighbor to Neighbor Food Drive. You can help struggling families in our community by purchasing food items on this list and bringing your filled grocery bags to the South Church Lobby (in the back near the overhang) between now and November 22. Drop-off times are available during weekend worship hours, as well as on Thursdays between 9:00 AM and 12:30 PM. The collected food items will be delivered to Rochester Area Neighborhood House and God's Helping Hands food pantries.
Together we can collect a
mountain of food to bring the love of Jesus to others. Last year our St. John family stepped up in a big way, blessing local families with over 7000 pounds of food! We look forward to seeing what God will do through His people's loving generosity this year! God bless you for letting your light shine!