From its humble beginnings as a small group of six families meeting in a living room almost 100 years ago, our St. John Lutheran Church & School mission has focused on people not buildings. And it is that goal of connecting the eternal love of Jesus with people of all ages and circumstances today and into the future that is moving us into a campus-wide master site renovation and expansion project entitled ONE Legacy. Our Campus Master Site Plan seeks to honor the prayerful legacy of those who had the God-led vision to establish our church and school ministry campus at 1011 University Drive in the heart of Rochester over 75 years ago, and to maximize ministry impact with excellence for the future.
Click to watch Pastor Marc's explanation
of Phase I of the ONE Legacy initiative:

On Saturday, October 6, 2018 we gathered together as a St. John church and school family to give thanks for all the Lord's faithfulness throughout the years, and break ground on all that is ahead! Immediately after this special service of prayer and celebration, hundreds of those in attendance went out as God's people to serve our community as His Church!
Click to view the Groundbreaking Celebration held on October 6!
CLICK HERE for the Channel 4 news coverage of the October 6, 2018 Groundbreaking/Serve Event!
ONE LEGACY INITIATIVE UPDATE
On Sunday, March 24, our St. John congregation voted by an overwhelming majority (98%) to approve the release of $1.5 million of ONE Legacy Initiative funds to allow for campus master plan site work and renovation-related technology upgrades to occur on our campus this summer (2019).
What about the proposed renovations and new construction?
Based on recommendations from our construction management firm and others, renovation and new construction will be delayed until early spring of 2020, allowing for work to be re-bid during a more competitive bidding time frame this coming October, as primary bids for all but the site work came in this past week at approximately twice of what was expected. The proposal to move ahead only with the competitively priced site work at this time along with planned upgrades to classroom technology for the coming school year was met with great agreement from those in attendance at the meeting.
What does this mean for 2019-2020 school enrollment?
Enrollment is well underway for the 2019-2020 school year, with a net increase of about 30 students enrolled. To accommodate all students already enrolled, a proposal was discussed and strongly supported by the congregation members present at the meeting to use the two existing Preschool classrooms, license two other classrooms for Preschool and Young 5 enrollment needs, and move other classrooms as needed. We will also be renting a double portable classroom unit for one year.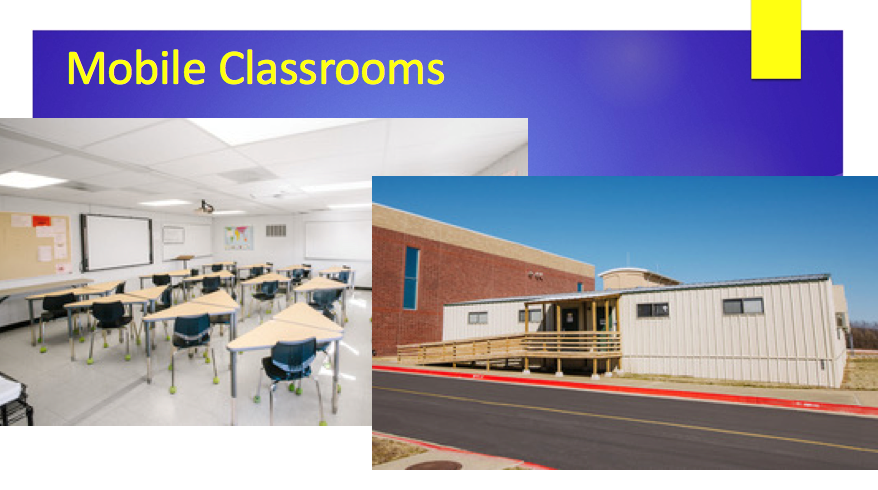 What does this mean for the summer and for next school year?
There will be extensive equipment on our campus for the summer as site work proceeds including the moving of underground utilities, rerouting of drainage systems, parking lot reconfiguration and expansion (see illustration). Parking and building access will be affected at various times. Plans already announced to hold VBS offsite and to delay the first day of school until September 9 will still be in effect. Given the very limited access to parking, weekend worship is taking place at Lutheran High Northwest in Rochester Hills this summer.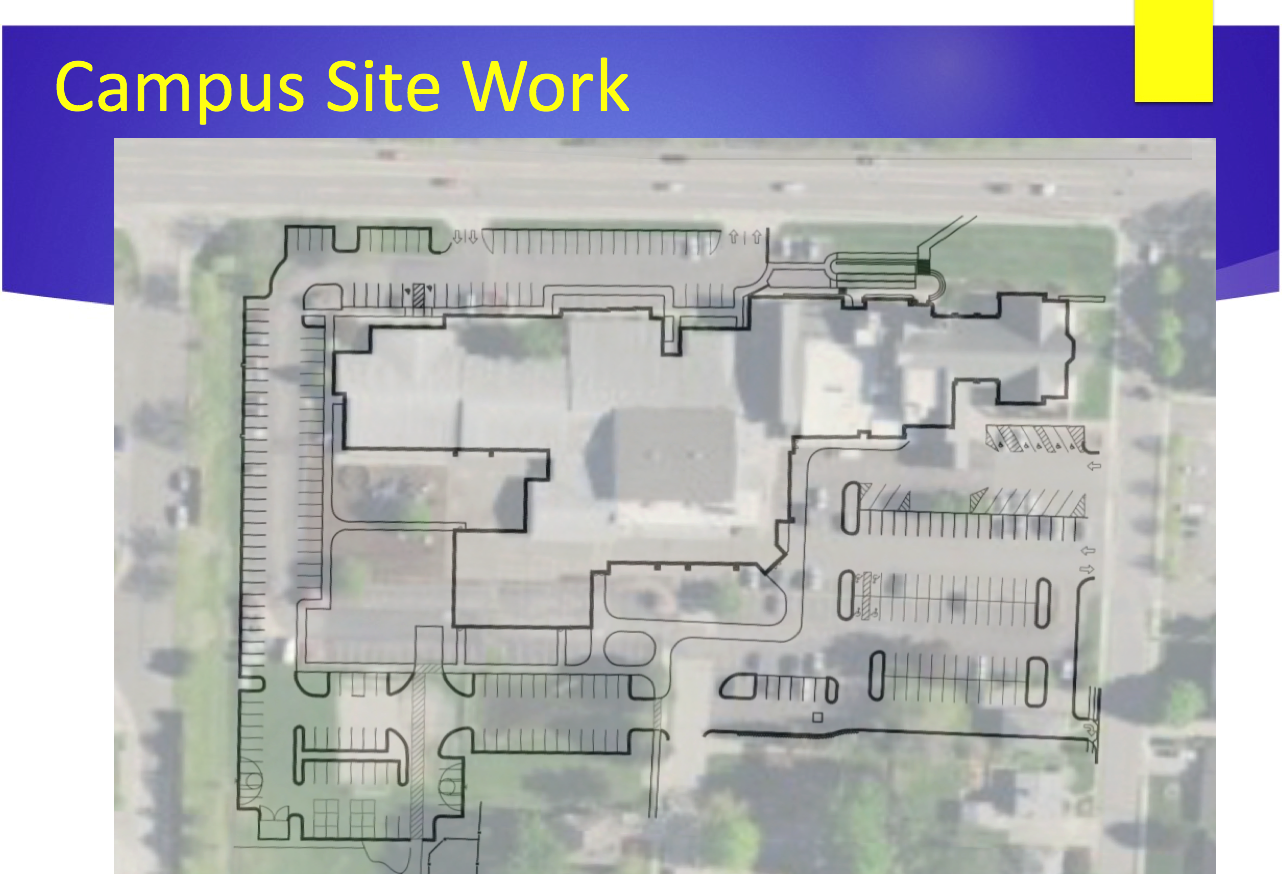 Please keep praying and responding as the Lord leads!
Throughout the ONE Legacy Initiative process we have been praying "Lord, what would you have us do?" and He has answered us with great clarity. These are exciting days as work is finally underway. While portions of the project are seemingly delayed, we have been reminded once again that this entire process is all about learning to trust in the Lord's timing and provision for all that is ahead. Please keep praying for His guidance, financial provision and direction as we take these important steps together for the future, One in Jesus...Reaching Many.
Sacrificial Generosity Continues - We remain beyond grateful for the generous response and demonstration of sacrificial giving so many of you have made in response to your Savior's love! Please keep it coming! Every pledge and every gift (over and above your regular ongoing giving) makes a difference as we prepare to finalize our construction loan financing in the next few months, and every dollar given now will be one less dollar financed moving forward.
Please continue to pray for the Lord's guidance as we continue to make important steps together in all that is ahead!
While it is nothing short of amazing to realize the response to God's faithfulness as so far we have received pledges totaling over $3,629,000 toward the ONE Legacy initiative, we are still prayerfully hopeful the Lord may continue to provide further pledges. Keep in mind this project isn't just about our local campus and ministry. True to our missional focus as a church and school, we have committed to passing along a 10% tithe of these pledged resources to further God's kingdom through our local, national and global mission partners as well! To learn more about making a pledge to the ONE Legacy initiative, CLICK HERE.
May the Lord continue to bless these efforts for the future! Please keep praying for the Lord's guidance and provision for all that is ahead. These are truly exciting times!
Click to watch the most recent 3D Fly-Over rendering
of the Master Site Plan project:


CLICK HERE for our sermon archive, to view the ONE Legacy messages you may have missed, as well as many other archived messages.

Want to learn more?
CLICK HERE for more information and FAQ.
CLICK HERE to view a brochure with pictures and timeline.

Hear what others are saying:
Erv Bauer
St. John Principal 1946-1961
Roy Kaiser
St. John Principal 1961-1995