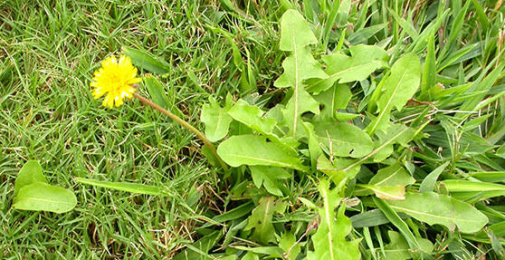 Yard Neglect
A little neglect can go a long way…especially with weeds. Let 'em start and they'll take over…everything. I've learned this lesson many times in the past, but I have again this year been shaped by the miscellaneously ugly, twisty, prickly growths in my yard. I saw them start to sprout over a month ago, thinking, "I'll deal with them later this summer...I've got plenty of time."
Not so.
In the course of only a few weeks, they have taken over like someone sprayed them with Miracle Grow Weed Food or something! Quite seriously, it's getting near the point where that area of my backyard may be considered for the next Survivor series.
Now admittedly, as an avid yardsmith I thought maybe I was being a bit too critical, until this past week when my neighbor sneeringly commented on the "natural woodsy feel" that the neighborhood was taking on in the recent days of my neglect.
Wise guy.
(I would have considered blowing a seeded dandelion at him, but instead God sent a spiritual wind into my face and into my heart.)
A little neglect can go a long way. Even Solomon, with all of his wisdom, once needed to be reminded of this fact. I'll let him tell you:

I went by the field of the lazy man,
And by the vineyard of the man devoid of understanding;
And there it was, all overgrown with thorns;
Its surface was covered with nettles;
Its stone wall was broken down.
When I saw it, I considered it well;
I looked on it and received instruction:
A little sleep, a little slumber,
A little folding of the hands to rest;
So shall your poverty come like a prowler,
And your need like an armed man. Proverbs 24:30-34
I probably don't need to tell you that Solomon's observations went well beyond the upkeep of any garden or property. His realizations blew straight to the soul. Neglect…of your God-given spirit…can go a long way…fast. The tangly weeds of animosity toward others, indifference of conscience, as well as the prickly growths of lust, greed, and discontentment, can seemingly grow up overnight! Leave your spiritual home and garden unattended, my friend, and you are headed for quick ruin. The evil one is always ready to pounce on soil that is left alone.
This is exactly why I find myself perplexed at the attitude among many that there are times of the year that warrant a break from ongoing spiritual upkeep and concern. Summertime is often one of those seasons considered in such a way. I've searched my Bible and have come up empty-handed on any passage that speaks of Satan taking summers off from planting seeds of spiritual destruction among God's people. In the same breath, you'd be hard pressed to find a reason to take spiritual breaks from gathering together with your spiritual family on a weekly basis, for ongoing spiritual health through His Word and "weed-be-gone" action of His presence in worship. It is so important—even in the summer!
To help you stay consistent and engaged, this summer's Tough Questions worship series has been aimed at connecting deeply with your questions. Hope to see you soon and hey, why not bring along an unconnected friend as well! (And if you are out of town, why not check out our sermon audio and video archive to avoid neglect wherever you are.)


In Jesus I am Yours,


Pastor Marc