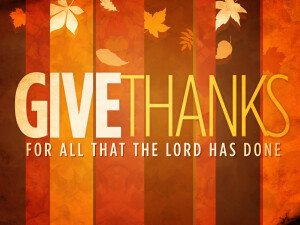 She would disagree with me for saying this, but I will say it anyway.
Some years ago I stood in the presence of greatness. True greatness. Not the mistaken greatness of someone seemingly famous, financially successful or even necessarily talented beyond measure. No, the greatness I experienced in her presence that day was an encounter with none other than the great I AM, Yahweh, Alpha and Omega, and Prince of Peace. If I share a little of her story, you will understand.
Some years ago this dear women, who is known as a mother, grandmother, great grand-mother and friend to many, was crossing a local street in perfect obedience to a pedestrian crossing light when her life took an unexpected turn. On that dreadful day a young lady in a speeding car thought it more pressing to finish her eye makeup than watch where she was driving. At that intersection, her car hit my friend. So you may understand the severity…the front bumper instantly broke aging bones in her legs as the speeding momentum of metal sent her up and over the hood. She was only slowed slightly as her face shattered and cut through the windshield. The destructive force continued as the rest of her frail body was pulled up and over the car until she landed severely broken, bloodied and bruised on the pavement…adding even more life threatening injury.
That she survived is truly a miracle, but the greater miracle was soon to follow in the agonizing days of her continued recovery. You see, while most people would be vengefully crying out "lawsuit," this dear woman forgave. While most would be shouting, "It's your fault!" she successfully let go and let God. While most would be angered and even rageful toward their Creator for allowing something like this to happen, she accepted that God might have been working something great through this. And He was.
Greatness, indeed.
Many weeks later, she still sat in recovery with a huge cast remaining on one leg with the question still looming whether she would walk again. Yet thankfulness abounded and spiritual greatness abounded even more.
I have a sense that this type of greatness is what the Apostle Paul was talking about when he shared, "Give thanks in all circumstances, for this is God's will for you in Christ Jesus." (1 Thessalonians 5:18) True spiritual greatness happens not when we do something for God, but rather when the Spirit of the living God grabs a powerful hold of us. He connects us to the deep unconditional commitment of an eternal Savior that is madly in love with each of us. The result? The gift is so huge and the benefit so eternal that genuine thankfulness is made possible even through seasons of pain and suffering. And this is no trivial statement. Notice: It is God's will for you.
In this season of national Thanksgiving, let me encourage you. No matter how difficult, no matter how painful, no matter how bleak or challenging your current situation, you have great reason to thank your Lord and Savior. He guarantees that He is leading you through this trying time toward spiritual greatness. (Just be careful crossing the street.)
I pray you are having a great November!

In Jesus I am Yours,

P.S. Be sure to join us as we gather as a family on Thanksgiving Eve for a very special time of worship. CLICK HERE to learn more.