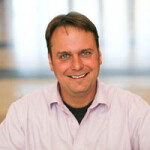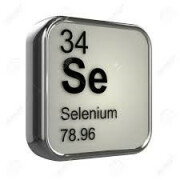 Have you ever heard of Selenium? No, not Celine Dion…the word is Selenium and it has nothing to do with music, and much to do with copper mining and the periodic table of scientific knowledge. Scientist that I am not, let me share its attributes:
"There is an element commonly found as a byproduct of copper mining which has a startling property as regards the conducting of electricity. When it is itself in bright light, it serves as an excellent conductor of electricity; in fact, it can turn light directly into electricity. But the dimmer the light which surrounds it, the more sluggish the flow of electricity through it, until at last, when it is in total darkness, it actually acts as a resistor, hindering electric current."
Interesting, isn't it, that the attributes of Selenium share an amazing similarity to the attributes of humans like us? We too have an amazing ability to conduct the electricity of God's love when we are in the glowing, ever-present Light of Christ through exposure to His Word and Sacrament. Yet, when we fade into the darkness of separation from that Light, the current of experiencing His love wanes. Our energy fades. We too, move from conductors to resistors.
Maybe you can relate to that dark separation all too well. Your darkness has been created by your own bad choices and the separation seems insurmountable. Maybe your experienced darkness has come through circumstances beyond your control through the actions of others, or even a perceived act of God. So you find yourself in the darkness of your condition and position where bitter resistance has taken over…or will soon. This is not a good place.
And that's why we need light! And specifically the answer to our dilemma is found in rediscovering The Light. That's why I love this time of the year! The message of Advent into Christmas is that the long expected Light of the eternal God has sought us out and come near to us. As His Word says, "Your light has come, and the glory of the LORD rises upon you. See, darkness covers the earth and thick darkness is over the peoples, but the LORD rises upon you and his glory appears over you." (Isaiah 60:1-2) There is simply nothing the Lord desires more than bringing His Light through Jesus into dark lives to illuminate and electrify us with His power. He thrives on moving resistant hearts that have long expired to be electrically charged spiritually again with His unconditional love.
Let me encourage you to make the most of these coming weeks to bask in the Light of your Savior who comes for you! He is closer than you think!
In Jesus I am Yours,
Marc Schwichtenberg