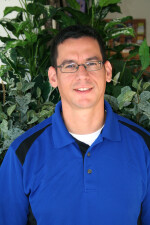 The feeling of completing something typically gives a sense of being fruitful. Completing a project that has taken more time than originally planned gives a sense of pride. Completing the daily tasks that we have checked off our list gives a sense of being productive.
Thinking of finishing a book or movie gives satisfaction in many ways, especially when we hear the whole story. We want to know what happens to each character. We want closure of the storyline. It can be bothersome if the ending is not to our liking or seems not to end at all, or maybe is continued.
In our celebration and understanding of Easter, one may see it as a climatic ending to the wonderful story of Jesus - his birth, ministry, death, and resurrection. We come to the end of Lent and Holy Week and we ask, "What is next? Is there any more to the story?" It is impossible to put a nice big bow around the story of Jesus and present it as a complete package, because the story of Jesus, and our relationship with Him, is eternal.
Easter, the resurrection, is not the ending of the story. It is only the beginning. The story of Emmanuel, "God with us," that began at Bethlehem continues. There is a dark pause at the crucifixion as the universe holds its breath, but the Easter resurrection is the resumption of the story, the story of God's never-ending love for his people. The story is not over.
You may be asking yourself, "If this is not the ending, what's next?" What are you and I to do with this Easter story? In reading John chapter 20, John gives us a quick look into the life of the resurrected Christ, life after Good Friday. Christ not only defeated death and triumphed over the devil, but he also returned to us.
In John 20:19-23, Jesus tells us that Easter is not over, it has only begun; "On the evening of that first day of the week, when the disciples were together, with the doors locked for fear of the Jewish leaders, Jesus came and stood among them and said, "Peace be with you!" After he said this, he showed them his hands and side. The disciples were overjoyed when they saw the Lord. Again Jesus said, "Peace be with you! As the Father has sent me, I am sending you." And with that he breathed on them and said, "Receive the Holy Spirit. If you forgive anyone's sins, their sins are forgiven; if you do not forgive them, they are not forgiven."
Jesus could have left without a word. Instead, he breathed his Holy Spirit upon us and empowered us to follow him all the days of our lives. Jesus continues to return to us and strengthen us in our weakness, discouragement, and humanity. He returns day after day to cleanse us from unrighteousness, to call us and to raise us from our deadly slavery to sin.
We as believers of Easter do not to sit comfortably behind closed, locked doors of our churches, content that we are the church. Jesus did not say, "Happy Easter." He said, "Fear not! Embrace my peace!" Jesus did not say, "God bless you all. Look how nice and comfortable you all look." He said (paraphrasing): "I'm back, and I have much for you to do, places for you to go and things I want you to tell the whole world. Get up and get busy!"
What about our tomorrow? Next week? The rest of the year? Easter is not past tense. It is present tense. It is about following Jesus now. It is about living as if God is victorious, unstoppable, and triumphant now. Easter moves us quickly from the statement, "He is Risen," to a calling, "Go to your family, community and the world and do something about it. You are my people, now go and tell my story."
In Easter, the story continues within the lives of each one of us, for the rest of our lives on earth, and beyond. God is not finished with us. The story is alive. Easter is not over.