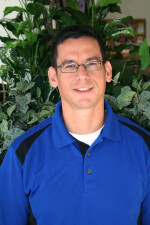 I find in many cases there are a few words many people have a hard time saying: I'm sorry, I need help, and thank you.
Saying, 'I'm sorry,' means you are at fault. It is not ever easy admitting fault and then apologize for one's own fault. One is vulnerable when saying 'I'm sorry'. Saying, 'I need help', means you are unable to complete the task at hand. It can mean you are not good enough. One is vulnerable when saying, 'I need help'. Saying 'thank you' can create an uncomfortable element of what to say next for both the giver and the receiver of the thank you. Because of the unknown of what may happen next, one is vulnerable. Saying thank you is not easy, but when we reflect, saying thank you really should be the easiest thing to say.
"…Sing and make music in your heart to the Lord, always giving thanks to God the Father for everything, in the name of our Lord Jesus Christ" Ephesians 5:19-20.
Thanksgiving is the giving of thanks to God for all His blessings. We never seem to be satisfied with what we have—rich or poor, healthy or sick. But what a difference it makes when we realize that everything we have has been given to us by God! King David prayed, "Wealth and honor come from you … We give you thanks and praise your glorious name … Everything comes from you." 1 Chronicles 29:12-14.
Give thanks for the people in our lives. It is so easy to take people for granted, or even to complain and become angry because they do not meet our every wish. But we need to give thanks for those around us—our spouses, our children, our relatives, our friends and others who help us in some way. Paul began his first letter to the Corinthians- who were far from perfect - saying, in 1 Corinthians 1:4, "I always thank God for you." Thank God for those who touch your life.
Thank God while in the midst of trials. We draw back from difficulties, yet not one of us is exempt from some kind of trouble. Yet in the midst of those trials, we can thank God. We know that He has promised to be with us and that He will help us. We know that He can use times of suffering to draw us closer to Himself: "Consider it pure joy, my brothers, whenever you face trials of many kinds, because you know that the testing of your faith develops perseverance." James 1:2-3. The Bible also tells us, "Give thanks in all circumstances, for this is God's will for you in Christ Jesus." 1 Thessalonians 5:18
God has given us the greatest Gift of all—His Son, who died on the cross and rose again so that we can know Him personally and spend eternity with Him in heaven: "Thanks be to God for his indescribable gift!" 2 Corinthians 9:15, NIV
The Bible tells us that we are separated from God because we have sinned. But God loves us and wants us to be with Him forever. He loves us so much that He sent His only Son into the world to die as a perfect sacrifice for our sins. "For God so loved the world that he gave his one and only Son, that whoever believes in him shall not perish but have eternal life." John 3:16
There are times when we do not feel grateful. There are times when we are not receptive of the gifts and blessings we have received. There are times that it feels like we are alone. But just as Jesus promised His disciples, He also promises us, "All authority in heaven and on earth has been given to me. Surely, I am with you always, to the very end of the age." Matthew 28:18, 20
Last but not least, parents, teachers, students, and staff: Thank you. Thank you for allowing me the opportunity to share the love of Jesus with each of you. Thank you for being part of this mission of sharing that Good News to everyone around us. Thank you for all of your hard-work and dedication. Thank you for your cooperation year in and year out. Thank you, it truly is not that hard to say. Thank you.