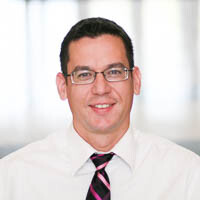 Dear Families,
Thank you for your interest in St. John Lutheran School, where we are One in Jesus...Reaching Many. The 2021-2022 school year will be our 79th year of providing an excellent, Christ-centered education, for Kindergarten to 8th grade, as well as Preschool and Young 5's. I encourage you to contact us for more information and to schedule a tour of our campus. We welcome your visit.
Established in 1943, the purpose of St. John Lutheran School is to teach, train and nurture God's children. Our program provides children the opportunity to develop spiritually, socially, emotionally, physically and academically. Children grow in their personal faith walk with Jesus, and increase their knowledge of God's word, through a Biblical, Christian interpretation of secular subjects. We also provide a variety of athletic programs, fine arts and extra-curricular opportunities.
St. John Lutheran School believes that God intends for parents to play the most important role in nurturing and developing their children and we would love to be part of this process with you. God has created each child as a unique individual. We aim to help children discover their God-given gifts, reach their God-given potential and grow into confident, faithful, joyful members of God's family.
In His Name,
Mr. Todd Pehlke


Principal