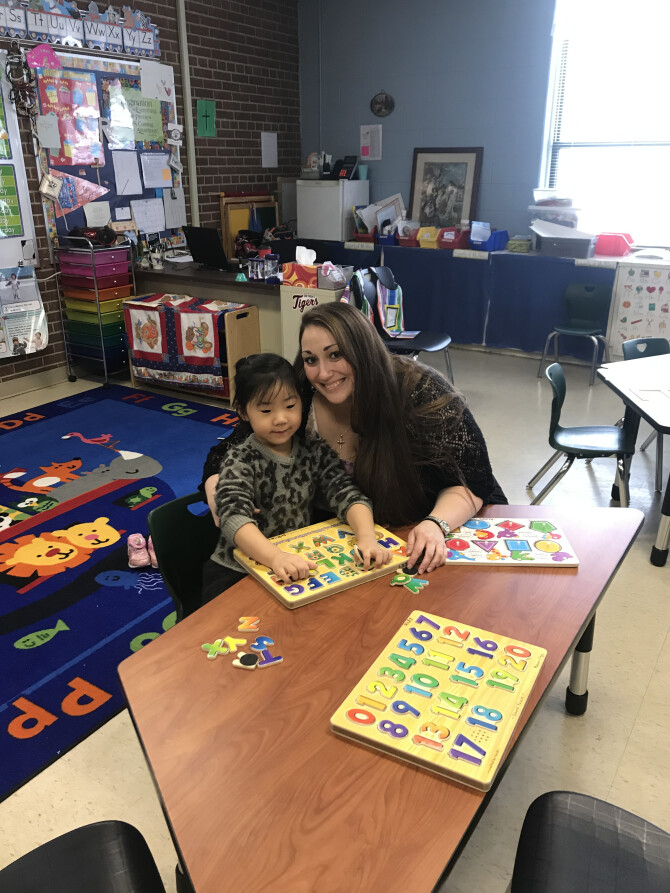 Our 3's Preschool program provides a loving and safe environment for children to learn and grow. Students enjoy musical instruction including singing and learning to play instruments, hands-on activities to practice motor skills and are exposed to a rich collection of children's literature. Jesus Time is a special opportunity each day for our students to learn about their Lord and how to apply Christian values to their daily lives.
Half-day and Full-day sessions are offered. There is a maximum of 15 students in each Preschool 3's session, with a teacher and a teacher aide. Full day students may order hot lunch from the St. John hot lunch program. There is also a licensed Preschool & Young 5's before and after school care room available.
Students must be 3 by September 1 to enroll in a Preschool 3's session for that school year. All students must be toilet trained and self-sufficient with toileting.