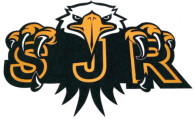 St. John offers extra-curricular sports programs. Athletes are encouraged to use their God-given athletic abilities to give glory to God in all they do. Sports programs are open to students in grades 5th - 8th, with some available to 4th grade students such as track and cross-country.
Sports Programs
Fall
5th & 6th Grade Girls Volleyball
7th & 8th Grade Girls Volleyball
4th to 8th Grade Co-Ed Cross Country
5th to 8th Grade Co-Ed Soccer
Winter Sports
5th & 6th Grade Girls Basketball
7th & 8th Grade Girls Basketball
5th -8th Grade Girls Cheerleading
5th & 6th Grade Boys Basketball
7th & 8th Grade Boys Basketball
Spring Sports
4th to 8th Grade Co-Ed Track
Athletic Association

St. John Lutheran School belongs to the North Suburban Lutheran Athletic Association (NSLAA) and our league references the guidelines of the Michigan High School Athletic Association (MHSAA).
NSLAA Schools:
Our Shepherd, Birmingham
St. Luke, Clinton Township
Trinity, Clinton Township
St. Peter, Eastpointe
St. John, Fraser
Immanuel, Macomb
St. Peter, Macomb
Peace, Shelby Township
Trinity, Utica
Objectives and Eligibility
Our athletic program is available to 5th to 8th grade students. 4th grade student may participate in Cross Country and Track as well as other sports if needed to field a team.
Program objectives:
To learn how the use of our physical skills can bring glory to God
To practice Christian ethics and sportsmanship
To provide social events for students and parents
To provide students with self-improvement techniques, physical skills training, physical conditioning, commitment to team concepts, establishment of priorities and goal attainment
To provide an additional avenue for creating school spirit
To use staff coaches whenever possible, due to their expertise in child development and synodical training. Adult / parent coaches will be used when needed, with the approval of the athletic director.