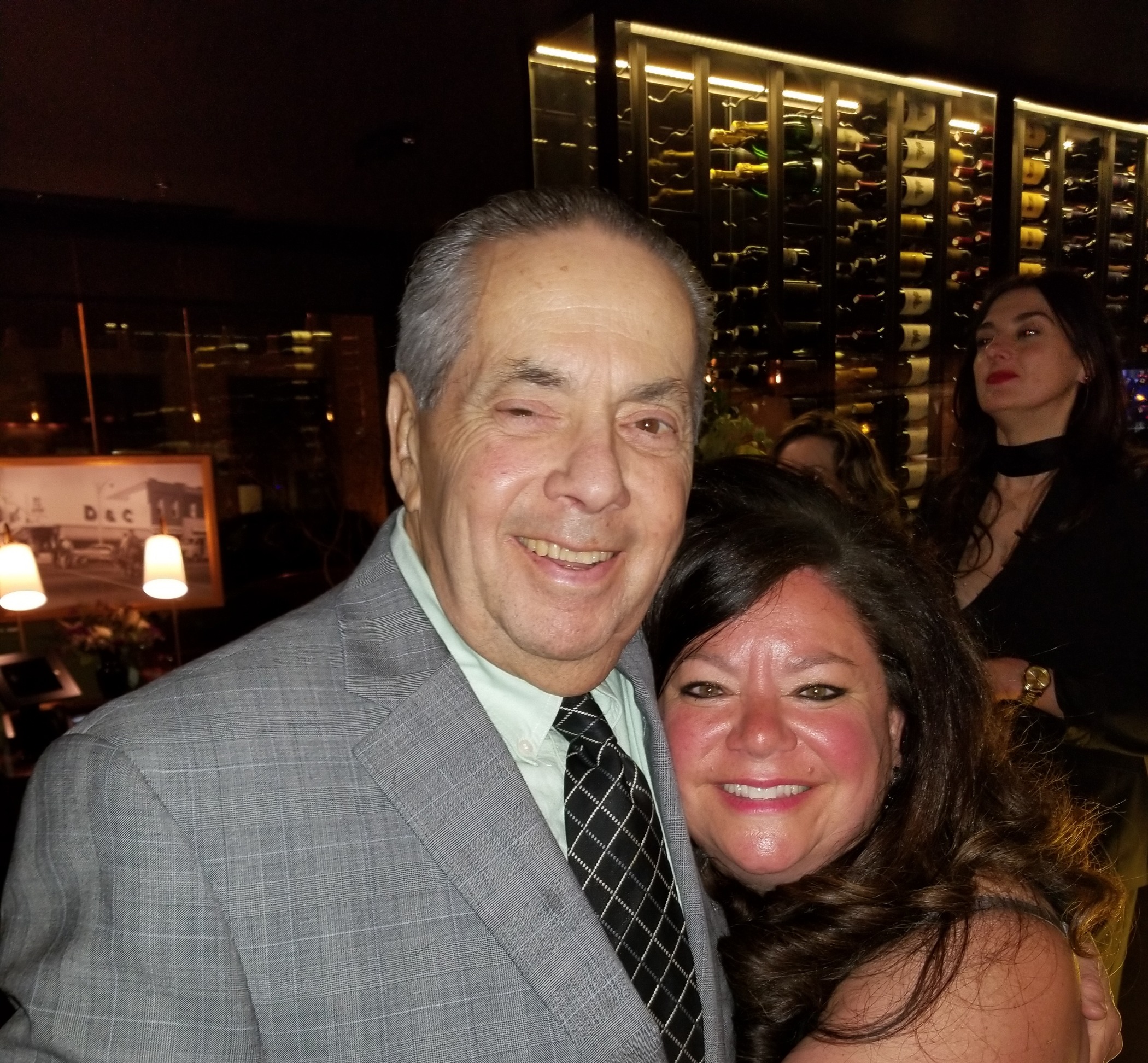 " … He will wipe away every tear from their eyes; and there will no longer be any death; there will no longer be any mourning, or crying, or pain; the first things have passed away. And He who sits on the throne said, 'Behold, I am making all things new.'" Revelation 21:4-5a
As I led my mom and my husband Matthew into the direction of my dad's room, I actually looked around for my dad in the common areas of the assisted living facility. I knew in my heart that my dad was not going to be there, but I looked anyway. As I reached for the closed door of his room, I took a deep breath and asked Jesus to fill my lungs with air to breathe to prepare me for what I was about to see. When I opened the door, I looked directly at my brother Andrew who was sitting in a recliner, sobbing, and I asked loudly, "Did he die?" Andrew replied, "Yes". I looked to my left, and I saw my dad's lifeless body and he looked so peaceful. I released my mom's hand and raised both of mine into the air, praising Jesus for calling my dad home to Heaven. It was the most beautiful, merciful gift I have ever been given, to see a shell of my most favorite human being, lifeless, but knowing that his suffering was done. He was in Heaven!
Just a few weeks prior, I had sat in our St. John sanctuary and cried out...literally, and maybe even with a little screaming...for Jesus to call my dad home. He did.
When I think of how Jesus works through us as a team here at St. John and how He uses each of us and our unique talents to bring people closer to Him, I just cannot believe the privilege that each day brings. May we never take for granted any day or any relationship. Even in the midst of knowing that my dad is no longer here on earth, there is a ray of hope that shines within me. A knowing. A promise that I will one day see my dad again. I find comfort in knowing there is a real place that has been created by God and prepared by Jesus for each of us. An extraordinary place of astounding wonder. Greater than we can fully understand or imagine. A place called Heaven.
As I awake to another day on earth of "no longer," I anchor my heart in the assurance of what Jesus said in John 14:2, "In My Father's house are many dwelling places; if it were not so, I would have told you; I am going to prepare a place for you."
In those moments when the memories return and I see pictures of my dad when he was healthy, and I am sad, I find comfort and even joy for my dad as I reflect on the promise of this verse. For in Heaven, there is no mourning, crying, pain or death. All things are made new.
If you are like me, you are missing someone special today. Someone you long to see again, to hold their hand, to capture their smile in a picture or to simply say, "I love you, daddy." And, yet, the realization of "no longer" looms in the reality of each day that you live without them. Can I encourage you with the truth? For those who believe in Jesus, they are not dead but are alive in Heaven, in that extraordinary place of astounding wonder, where pain and sorrow can never linger. They are experiencing joy and peace like they have never known, as they celebrate the splendor of their eternal home.
Heavenly Father, thank You for creating Heaven, a place where we will spend eternity with you and our loved ones. Help us live with a joyful heart and share with others the hope we have of eternal life. In Jesus' name, Amen.